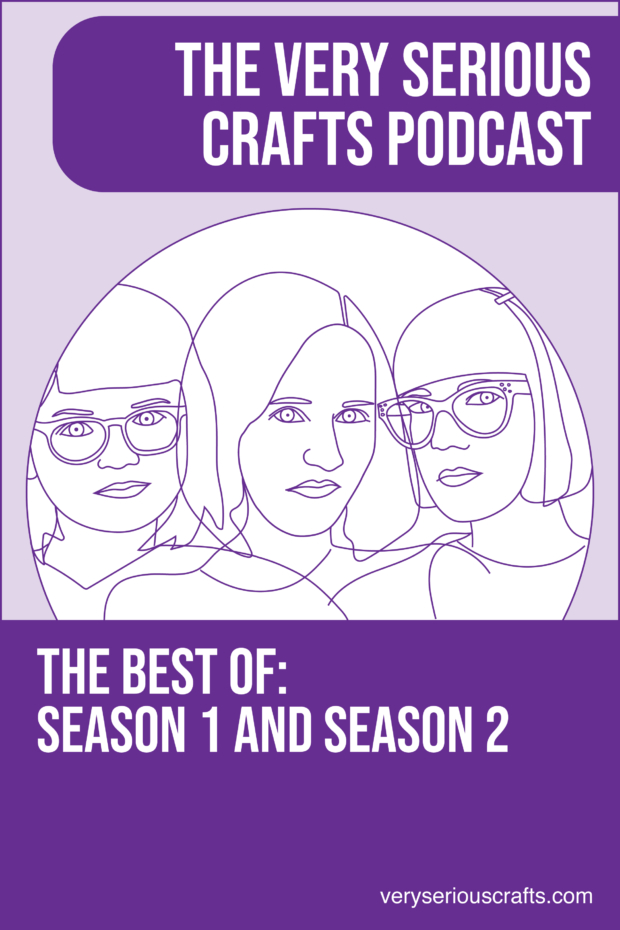 Hello, and welcome to The Very Serious Crafts Podcast: The Best of Season 1 and Season 2!
In this episode, the Very Serious Crafters share their favorite topics from season 1 and season 2.
Listen: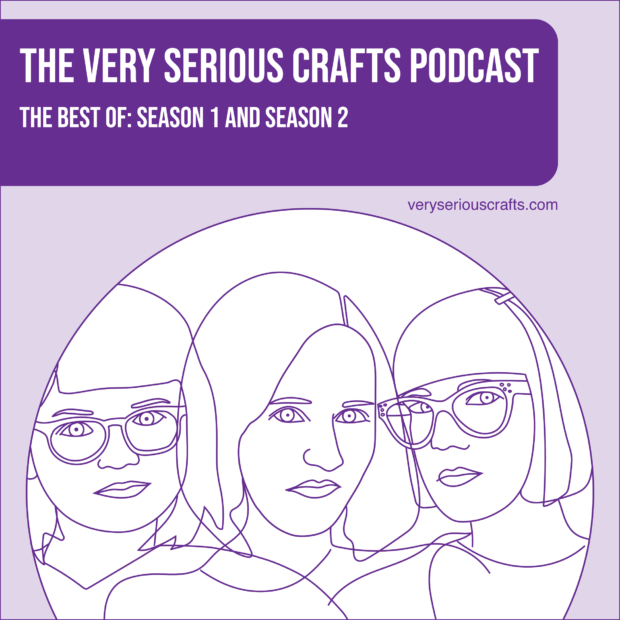 The Very Serious Podcast: Season 3 begins in February! To tide you over until then, here are some of our favorite VSC moments!
The Very Serious Crafts Podcast: The Best of Season 1 and Season 2
Here's a list of the full episodes connected to each segment:
♥ The Very Serious Crafts Podcast, Season 2: Episode 6 – Show Notes
♥ The Very Serious Crafts Podcast, Season 2: Episode 14 – Show Notes
♥ The Very Serious Crafts Podcast, Season 2: Episode 17 – Show Notes
♥ The Very Serious Crafts Podcast, Season 1: Episode 12 – Show Notes
♥ The Very Serious Crafts Podcast, Season 2: Episode 24 – Show Notes
♥ The Very Serious Crafts Podcast, Season 2: Episode 7 – Show Notes
♥ The Very Serious Crafts Podcast, Season 2: Episode 10 – Show Notes
♥ The Very Serious Crafts Podcast, Season 1: Episode 7 – Show Notes
♥ The Very Serious Crafts Podcast, Season 1: Episode 2 – Show Notes
Support The Very Serious Crafts Podcast on Patreon for Even More Content: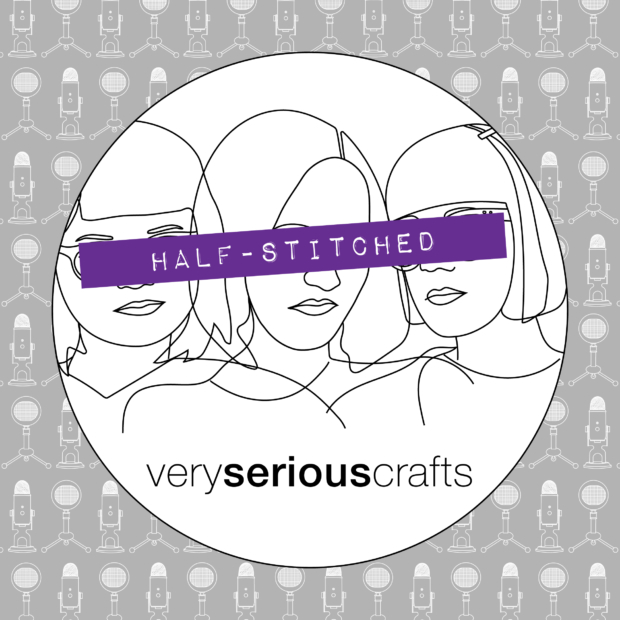 Half-Stitched is a special mini episode available only to our Patreon patrons. (It's released on our off-week, so you've still got time to sign up!) Curious? Head on over to https://www.patreon.com/seriouscrafts to support our podcast and get exclusive bonus content! (Thanks!)